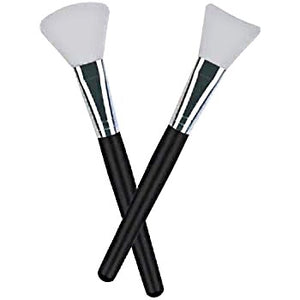 Silicone Face Mask Brushes. Facial Mask Applicators for Mud, Clay, Charcoal Mixed Mask, and Body Lotion
The Féroce Silicone Face Mask Brush makes it easy to apply thin layers of skincare products evenly.  Suitable for facial mask, peel, serum, and other skincare products.
Direction:  Grab product with the spatula and apply to the center of the face working outwards, applying the mask evenly on the skin.
Tips:
•Clean these brushes with a small amount of soap or makeup remover.
Silicone Mask Brush
It distributes the product evenly and it is very flexible.