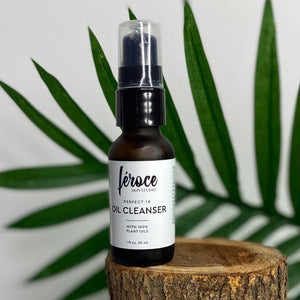 This Oil Cleanser is a dynamic combination of all-natural oils that cleanses skin without leaving behind a greasy residue. In turn, the skin appears nourished, smooth, and bright. This product is formulated with 10 naturally derived oils that work together to deeply restore and maintain moisture. Its clarifying and detoxifying properties also make it the perfect makeup remover. Its high antioxidant content helps reduce the appearance of fine lines and wrinkles while providing a natural defense against environmental stressors. The result will leave skin plump, radiant, and incredibly renewed.
Results
I love the way my face feels and looks after using this product
Love Love Love
Replenishes the right amount of moisture back into your face without leaving it oily
Gives me Life!
I love everything about this product! It leaves me looking fresh and feeling good. It takes off the dirt while leaving my skin feel soft with a glow. I thoroughly enjoy this product!
Best cleanser !
Love this oil cleanser ! Tried so many other things that never worked for my skin this along with other products in the line keep my skin hydrated!