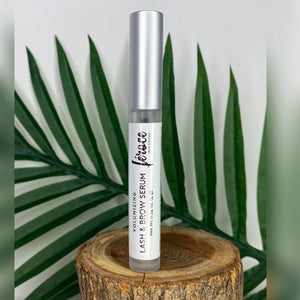 LASH & BROW SERUM 
( with antioxidants & amino acid complex ) 
This silky serum helps provide moisture to the lash and brow area and supports the look of fuller, thicker lashes and brows. 
The Vitamin E and vegetable-derived squalene helps condition the lash and brow area to visibly enhance thickness.
This serum contains CoQ10, also known as Coenzyme Q10, an antioxidant, combined with Amino Acid Complex, with daily application, this will help to visibly give you fuller Lashes & Brows.
I love this product. My skin is super sensitive no issues and I already see it working!!! Thanks Diana
Beautiful lashes
I'm seeing results in 2wks , and the biotin serum is working its magic. I'm noticing where the breakage around the hair is coming in .... UNBELIEVABLE!!
THANK YOU DI BABE 😍
I wear eyelash extensions, but couldn't during quarantine. This helped my natural lashes grow back so long and full. I noticed changes in less than a week using this every night. Now my new set of extensions looks even better than before. I have very thin sparse eyebrows and this helped to make them appear fuller and more defined.
AMAZING
Lashes are longer ... this product is Great ... Get you some if you haven't yet!
My lashes are healthier: longer, thicker and fuller. I honestly don't need to wear mascara.This stuff works wonders!