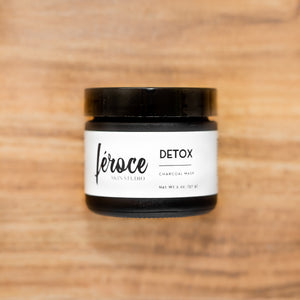 Masks are one of the hottest trends in the beauty industry. The powerful combination of charcoal and three triple-action clays will leave your skin smooth, naturally exfoliated, and enriched.
This indulgent formula acts as a magnet to capture deep-set impurities and toxins. While most masks tend to dry skin, this combines the powerful technology of lecithin, which acts as a humectant to retain moisture and provide the nourishment skin needs. The outcome will leave your skin feeling reinvigorated with a healthy glow. This formula is paraben, sulfate, BHT and talc-free, combining science and nature's most potent ingredients.i
Self Care Sunday
This mask leaves my skin feeling clean and smooth. I add it to my weekly routine to clear away product build up and to unwind from the stress of the week.
DETOX (Charcoal Mask)
The DETOX (Charcoal Mask) is amazing I use it twice a week and it always leaves my face feeling so good after each use.
Glowing❤️
Great mask and my skin glows after use. Enjoy!
My favorite charcoal mask, EVER
A little goes a long way! I use this 2x a week and have noticed an incredible difference with my skin. I feel my glow coming back!
A Must Have
This is one of my favorite facial products. It leaves your face feeling so soft, smooth and clean. Gives you a nice tingly feeling on your face and smells amazing!!!