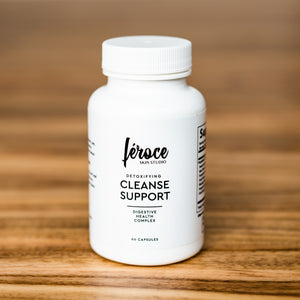 A dietary-support complex for healthy detoxification †
KEY BENEFITS
Promotes weight management goals †

Supports healthy digestive functions †

Improves overall dietary health †
Our detox complex is formulated to provide a healthy gut. Improve your inner health by eliminating built-up toxins and feel refreshed. With high-quality ingredients, our digestive complex rejuvenates your body and helps promote your weight management goals.
This cleanse support contains natural Oat Bran Fiber, which supports healthy colon/bowel functions. The natural herb, Cascara Sagrada, is known for providing digestive support. We've included Flax Seed Powder, rich in dietary fiber, and Bentonite Clay Powder, that aids in healthy detoxification.
Love It!
Oh my gosh, I got the detox cleaning pills and after like two hours of drinking them, I'm in the bathroom 🤣🤣 so love them!