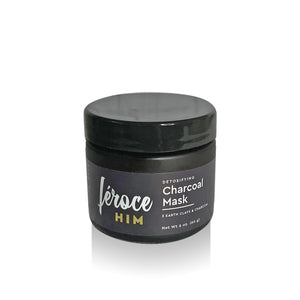 Masks are one of the hottest trends in the beauty industry. The powerful combination of charcoal and three triple-action clays will leave your skin smooth, naturally exfoliated, and enriched.
This indulgent formula acts as a magnet to capture deep-set impurities and toxins. While most masks tend to dry skin, this combines the powerful technology of lecithin, which acts as a humectant to retain moisture and provide the nourishment skin needs. The outcome will leave your skin feeling reinvigorated with a healthy glow. This formula is paraben, sulfate, BHT and talc-free, combining science and nature's most potent ingredients.
You feel it working INSTANTLY
I've used a few charcoal mask and this by far is my favorite!
You can feel it working as soon as you apply it. After one use my skin felt tight and had a glow. Highly recommend!