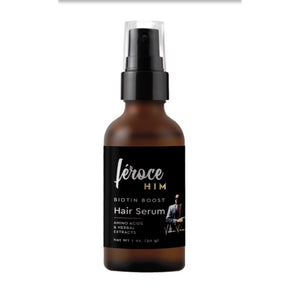 Boosts appearance of smoother, stronger hair/ beard. 
Helps improve dryness & provides scalp moisture
Nourishes hair/beard  for shine & thicker appearance
This protein-rich hair serum will provide all the benefits to revitalize the scalp and boost the appearance of fine, dull hair. With daily use, our amino acids in this biotin-boosted serum moisturizes the scalp and helps improve the appearance of fuller, thicker hair.